Are you planning to spend your next vacation in Queen Elizabeth National Park and you are interested in exploring Crater Lakes? Have you ever heard about the Katwe Crater Lake? For visitors on safari to Queen Elizabeth National Park, the Katwe Explosion Crater Lake should be a must to include in your bucket list.
The Crater is 27 kilometers drive along the most stunning parts of Uganda. A visit to this Crater Lake offers you opportunity to take incredible photos and also catch a glimpse at some of the wildlife species that flock into the Lake and that will be challenging for you to spot while in the savanna grassland areas but you can spot out elephants, buffaloes, baboons, flamingos and others. While on your way, you will catch a glimpse at numerous explosion craters most of which feature grass, forest, fresh water or salty water during the dry spell, huge numbers of elephants herds as they roam around the park.
In addition to the spectacular views of the Katwe Crater Lake, you will also have remarkable views of the western rift valley as well as the stunning Lake George, Lake Edward, the Kazinga channel and the Rwenzori Mountain ranges. While on safari to this Crater Lake, you should have a stopover at Lake Kitagata which is fed by a salty hot springs.  The Katwe Craters are located north of the stunning Mweya Peninsular and are highest altitude in Queen Elizabeth National Park. You can as well pay a visit to Katwe Lake fishing village and explore more on their lifestyles and the way they mine salt.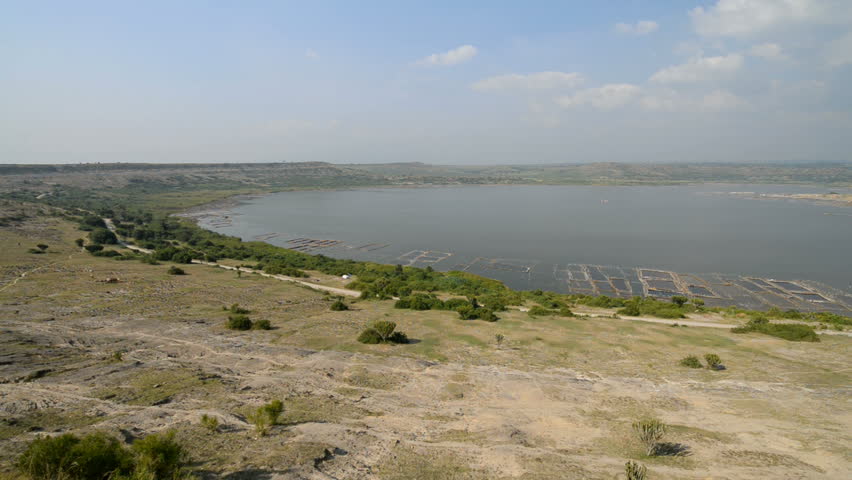 With the discussion above, the Katwe Crater features among the most scenic natural wonders of Queen Elizabeth National Park and together with Kazinga channel, Maramangambo Forest, the Mweya area plus its distinct wildlife and the Ishasha sector, your vacation in Queen Elizabeth National Park will certainly reward you with lifetime experiences.