Film Crew Fixing Services
African Jungle Adventures is East African number one crew fixer and we are offer excellent advice in Film crew fixing field. We have a group of experts to give you guidelines as far as Film crew fixing is concerned. If you are in need of Press Accreditation or Media Cards, please do not hesitate to contact us.
Our areas of operation include Uganda and Rwanda and we advise on choosing the best sights for film crew fixing services. The best filming destinations in Uganda and Rwanda include Lakes, Rivers, Forests, Mountains, National parks among others.
Do you require filming permits and permissions? Do you want to temporarily clear in your kit list into Uganda and you need our assistance? Please do send us an email or call.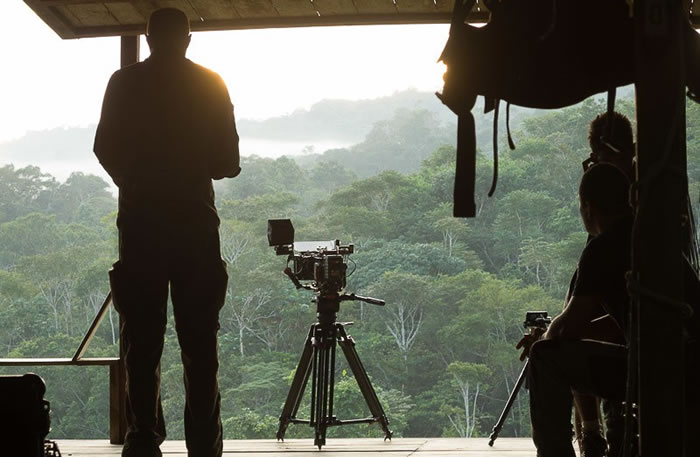 We have handled many film crews in Uganda and Rwanda filming Mountain Gorillas, chimpanzees, mangoes and we are in position to advise on filming crew fixing fees, plus securing filming contracts from Uganda Wildlife Authority (UWA) and Rwanda development Board. We book / organize media cards for all foreign film crew members, clear all their filming kit on arrival at Entebbe International Airport, organize Filming Contracts among others.
Requirements to obtain media Cards or Media Accreditation
The Uganda Media Council requires any foreign journalist and all film crew members to be accredited and we can help you secure media cards to ease work. After applying for Media card, expect to get them in 3-5 working days if you follow our instructions. We can send you our Form G which gathers all the details required by Uganda Media Council which should be filled and returned by email to the respective fixer in our office. We also need two passport photos and a copy of your Passport. Also note that, the more days send on filming, the more money you will be asked to pay. Please contact us for a form G and fees for media cards.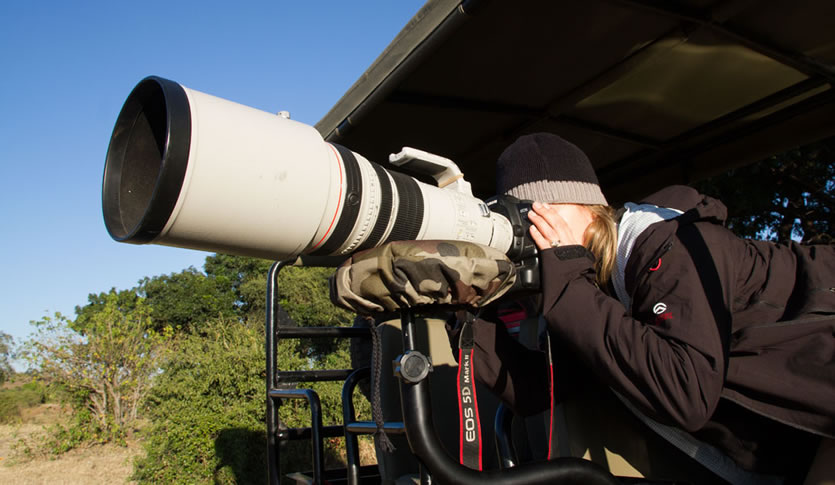 Film crew fixing and Customs Kit clearing in Uganda and Rwanda
Some times, the government of Uganda allows clearing of film crew equipment on arrival at Entebbe International Airport. However, African Jungle Adventures team can help you clear it in advance. We will request you to send your Kit list which we shall send to our specialist clearing agent for an evaluation.
It is usually a percentage of the total and once we have established how much it would cost, we will advise you according and you pay for this in advance to save time and unexpected costs. On arrival in Uganda or Rwanda, you will meet our clearing agent at immigrations to help you sorting every thing. May you need more information, please contact us.
How to obtain visa for film crew
In Uganda, you can obtain visa on arrival at Entebbe Airport but advance application is highly recommendable. In Rwanda, you can obtain a visa at Kigali Airport but apply in advance. We can help you to obtain a tourist Visa or Business Visa to Uganda or Rwanda on arrival or from one of our embassies closer to you. If required, we shall send you a detailed itinerary and invitation latter to enable you obtain your visa.
Filming Contract from Uganda Wildlife
Filming in any of Uganda's National Parks requires you to obtain a filming contract and permits from Uganda Wildlife Authority. Film crews can contact the Uganda wildlife directly of request us to obtain for you a Memorandum of Understanding from Uganda Wildlife Authority which will enable you carry out your filming in any of Uganda's National Park or Game reserve. Our location fixers are well conversant with filming crew fixing fees at UWA and you won't go wrong if you contact us. If you want us to get a contract from UWA, send a letter with your company logo and details explain who you are, which national parks you want to film, for how long, and how your shoot will help Uganda achieve her goals as far as tourism is concerned. The latter required from you should as well have details of film crew members and their occupation. We shall then need a latter of Authorization from you to enable us pick it from UWA on your behalf.
Filming Contract from Rwanda Development board
Like in Uganda, Film Crews can contact RDB directly to get filming contract or request us to help you do it on your behalf.
Accommodation booking for Film Crew
Inform us the type of accommodation you need and where you are going to carry out filming from, we shall help book for you affordable, better service and descent accommodation properties in such areas. Please note that we are entitled to discounted accommodation in Uganda and Rwanda because we are not only film crew fixer but also Tour Operators.
Transportation in Uganda and Rwanda Film and Crew fixing
We offer safe, comfortable and strong safari vehicles film crew members plus your filming kit. We organize transport for film crews depending on their requirements. Whether you want Land Cruisers customized for that, please do contact us as this is part of our film crew fixing service.
Our safari vehicles are regularly services, comprehensively insured and we offer unlimited mileage. Our drivers / guides are well versed with Uganda/ Rwanda culture, flora and fauna – expect detailed information from them.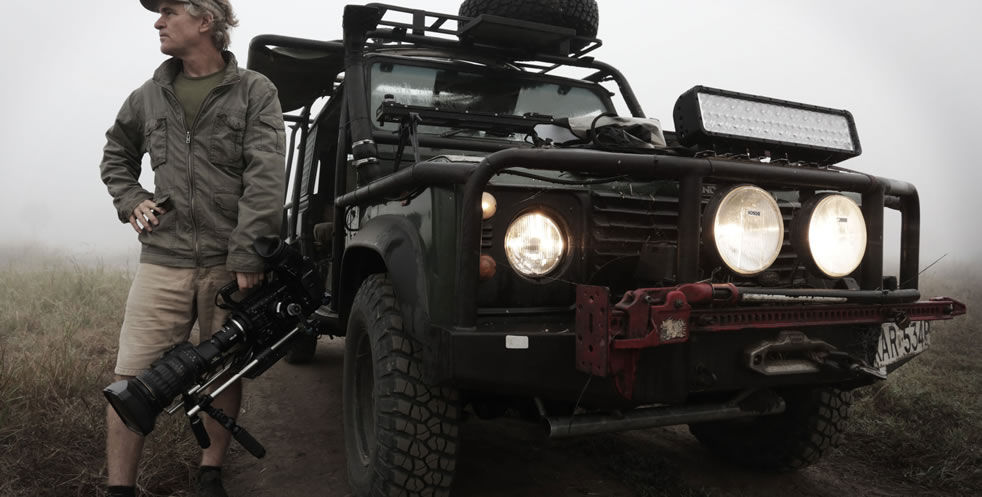 Film Crew fixing Support Staff
African Jungle Adventures team has special expertise in film crew fixing and ready to offer you excellent services. Please contact them to achieve your dream.