Queen Elizabeth National Park features as one of Uganda's and East Africa's most famous safari destination. This park is situated in the western side of Uganda approximately 376 kilometers off from Kampala city centre. It covers an area of about 1978 square kilometers and this makes it the second largest savanna grassland national park in Uganda just after Murchison Falls National Park.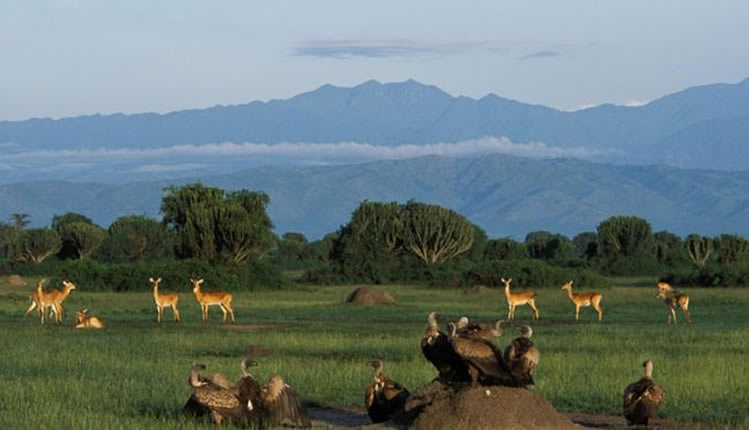 This conservation area is both a world bio-sphere reserve and RAMSAR Wetland site and it is best described as the pearl of Africa. Queen Elizabeth National Park is located astride the Equator just at the base of the mighty Rift Valley between Lake George and Lake Edward and it is bordered by the Democratic Republic of Congo (DRC) in the west. It was established around 1952 with an aim of offering refuge to a number of its distinct wildlife species and other attractions.
Queen Elizabeth Conservation Area covers the Kyambura and Kigezi Wildlife Reserves covering an area of about 2475 square kilometers. This spectacular savanna grassland protected area is popular for its rare tree climbing lions that thrive mainly around the Ishasha area as well as other wildlife species that also thrive at the park especially the African elephants, buffaloes, leopards, African lions, waterbucks, giant forest hogs, hyenas, warthogs, topis and others. The park also refuges over 620 avian species most of which include the African skimmers, pink backed pelicans, white winged warblers, papyrus canary, papyrus gonolek, Chapin's flycatcher, martial eagle, black rumped buttonquail and many more as well as many primates that thrive around the Maramangambo forest reserve and the Kyambura gorge.
Climate and weather of Queen Elizabeth National Park
Queen Elizabeth National Park experiences temperatures ranging from 18 to 28 degrees Celsius. Its wettest seasons fall between March to May and September to November with rainfall amount that ranges from 750 to 1250 mm. The park lies at altitude of about 910 meters at Lake Edward to 1390 meters in the Crater Area.
How to reach Queen Elizabeth National Park
Queen Elizabeth National Park can be reached from south off from Kampala city center through Mbarara to Bushenyi then through Katunguru which covers a distance of about 420 kilometers, and in the north via Fort Portal-Kasese through Katunguru for a distance of about 410 kilometers. For visitors in southern Uganda, you can also reach the park from Kabala or Bwindi National Park through Kihihi to Ishasha gate. Alternatively, you can fly from Entebbe International Airport or Kajjansi Airstrip and then land in airstrips at Kasese, Mweya and Ishasha.
Tourist Activities to do in Queen Elizabeth National Park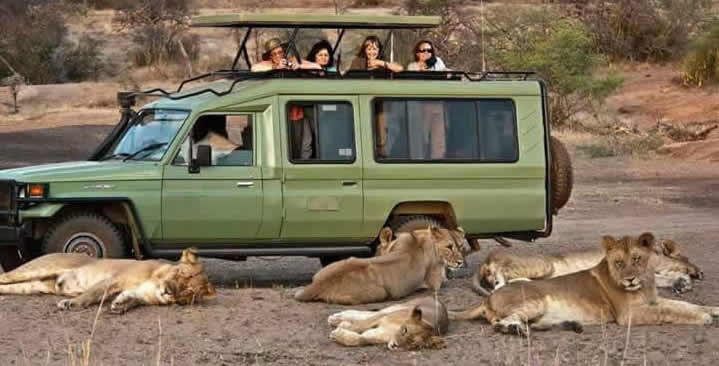 Queen Elizabeth National Park is largely known for its most rewarding game viewing experiences which are attainable mostly during the dry spell from the month of June to September and from December to February. However, game drives can still be conducted during the wet season which falls in the months of March to May and October to November. But the challenge with this season is that the tracks tend to be slippery and it makes it a bit challenging for one to navigate through the park and also the wildlife experiences can easily be interrupted by heavy rains. The notable areas for wildlife viewing at the park include the Kasenyi track, Ishasha area and the northern Crater area. While on game drive, you expect to catch a glimpse at wildlife species like the elephants, buffaloes, lions, Uganda Kobs, topis, bushbucks as well as bird species.
A boat cruise is another dramatic safari activity that you shouldn't miss out while on
safari to Queen Elizabeth National Park
. A
launch cruise in Queen Elizabeth National Park
takes you through the Kazinga channel where you will spot out most of the hippos, crocodiles, water birds (pelicans, flamingoes, fish eagles) and many other aquatic species. The Kazinga channel also links Lake George to Lake Edward where most of the incredible wildlife species can be spotted. Launch cruise is always conducted twice a day at the park one in the morning and the other in the afternoon.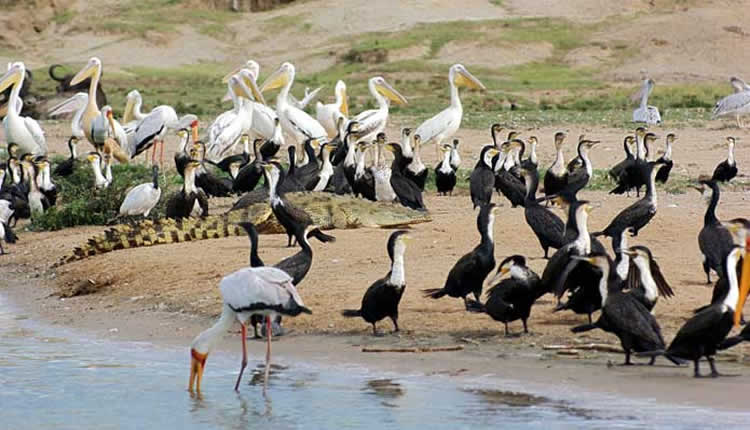 With over 620 bird species, Queen Elizabeth National Park is incredibly one of Uganda's birders paradises. The park is designated as an Important Birding Area. It features several habitats all of which have distinct bird species that are worth spotting while on birding safaris in Uganda. The best birding areas at this park include the swamps, Lakes and many other stunning habitats.
For nature lovers, nature walk through Queen Elizabeth National Park allows you to explore its remarkable savanna grassland and forest wildlife species while on foot. You will be rewarded with spectacular views of the park's birds, primates and many more while on well maintained trails. These trails also take you through the forests adjacent Lake Nyamusingire. Whereas wildlife views aren't predictable in the course of the day, visitors can easily be amazed by the park's bat cave that features the bat hungry python and copper rich blue lake.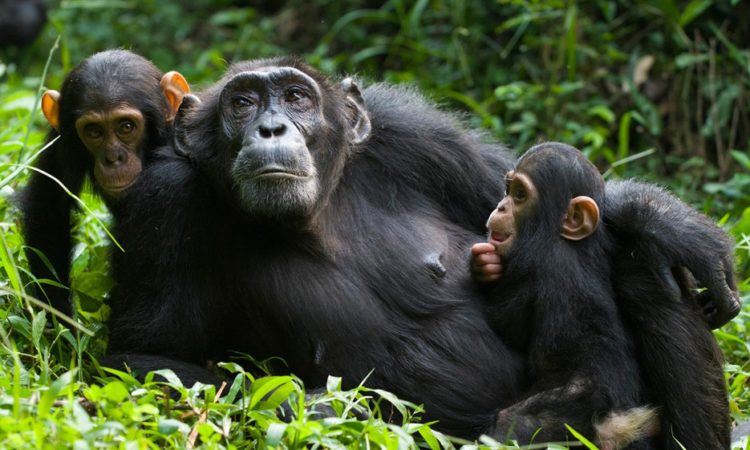 For primate lovers, Queen Elizabeth National Park also features among the very primate destinations that offer trekkers opportunity to track chimpanzee that Uganda boasts of. There are habituated chimpanzees within the Kyambura gorge and the chimpanzee adventure at this gorge is also conducted in the morning and in the afternoon.
Where to stay in Queen Elizabeth National Park?
There are many accommodation facilities that you can choose to spend a night while enjoying your safaris at the park. The Mweya Peninsula and northern circuit comprises of Mweya Safari Lodge, Hippo Hill Camp, Queen Elizabeth Bush Camp, Simba Safari Camp, Mweya Hostel, Rwenzori Salaam Lodge, Katara Lodge, Buffalo Resort, Park View safari Lodge, Twin lake Lodge, Ihamba safari lodge, Enganzi Lodge and others.
Around the Ishasha area, the notable lodges include the Ishasha Wilderness Camp, Ishasha Ntungwe River Camp, Savanna Resort Hotel, Enjojo Lodge, Ishasha Campsite and Simba Miti Camp. Maramangambo Forest and Kyambura gorge consists of lodges like the Katara Lodge, Jacana Safari Lodge, Mazike lodge, Abbey Guesthouse, Maramangambo Campsite, King fisher Kicwamba Lodge and many others.
In conclusion, Queen Elizabeth National Park isn't only known for its game drives and launch cruise but also for its numerous safari activities and attractions that reward visitors with the unforgettable experiences.