Murchison Falls National Park is one of the most stunning national parks that you should consider visiting while on safari in Uganda. The park covers an area of about 3840 square kilometers making it the largest protected area in Uganda. It was established in 1952 and this makes it also one of the oldest national parks in the pearl of Africa.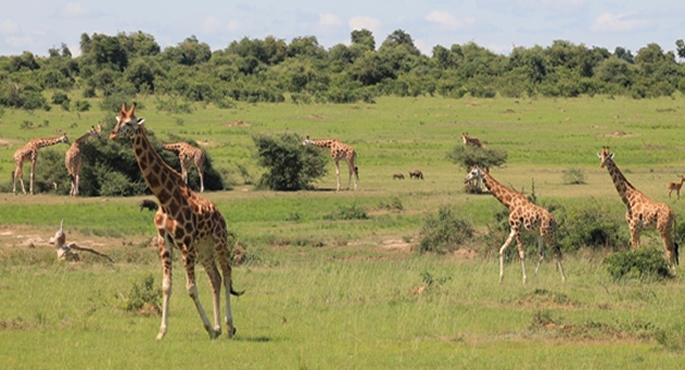 Murchison Falls National Park is situated in Northwestern Uganda just along the Albertine rift valley approximately 305 kilometers away from Kampala city and about 90 kilometers from Masindi town. Murchison Falls Conservation Area consists of Karuma Wildlife Reserve and Bugungu Wildlife Reserve.
This park derived its name from Murchison falls, one of the most powerful water falls in the world that squeezes itself in a narrow gorge of about 7-8 meters. This park also boasts of its over 145 species of plants, 109 mammal species, 450 bird species, and 53 raptors. A boat cruise to the top of the river Nile, rewards visitors with remarkable views of Nile crocodiles as they are relaxed at the river back, hippos and many aquatic birds. The game drive along the park's savanna grassland rewards visitors with amazing views of African elephants, lions, leopards, antelope families, buffaloes and giraffes.
Getting to Murchison Falls National Park
Murchison falls National Park is accessible through various ways,
The southern gate to Paraa is just as you get out of Masindi town 4 hour drive from the Kampala. Or alternatively, from Masindi to Bugungu gate though it may seem a long route, but you will enjoy the beautiful sceneries along your way.
In the North, you can take the Chobe, Mubako, Wankwar and Tangi gates and these are accessible via the Kampala Pakwach road which crosses the Karuma falls bridge in the north just 260 kilometers from the Capital city. The other option is for to take a flight from Entebbe International Airport or Kajjansi Airfield and then drop in the Pakuba Airfield 19 kilometers from Paraa Safari lodge.
Where to stay in Murchison Falls National Park?
The leading accommodation facilities for visitors to spend a night at the park include Paraa safari lodge, Sambiya river lodge, Baker's Lodge, Murchison River Lodge, Fort Murchison Lodge, Bwana Tembo Safari Camp, Budongo eco lodge, Chobe safari lodge, Pakuba safari lodge and alternatively red chili rest camp for budget clients.
The climate of Murchison Falls National Park
Murchison Falls National Park experiences mainly tropical type of climate and in most cases the temperatures are uniform all the year round.
What to do in Murchison Falls National Park?
Game drives, Murchison Falls National Park is best known for wildlife viewing experiences and visitors can choose to go for morning or afternoon game drives. While on game drive, you will be amazed by views of several African elephants, large herds of buffaloes, Rothschild giraffes, African lions, antelope families, savannah birds and others.
Birding safaris in Murchison Falls National Park can be done while on game drives or boat cruise. The park boasts of over 450 bird species and some of them include the rare shoebill stork, African darter, secretary bird, osprey, white faced whistling duck, abdim's stork, yellow billed stork, goliath heron and others.
Boat cruise on top of the Nile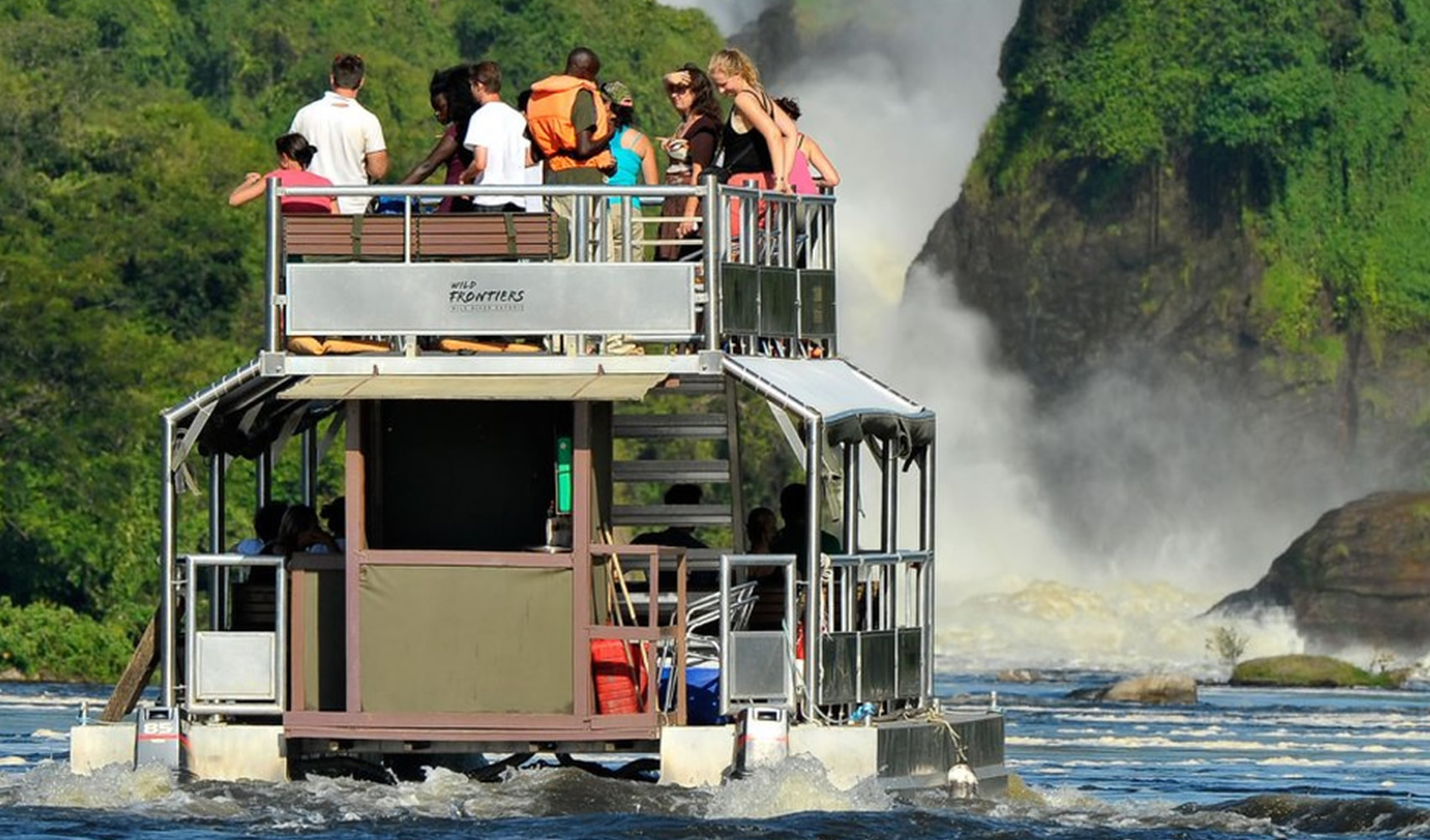 A launch cruise in Murchison Falls National Park takes visitors to the top of the Nile and it rewards visitors with spectacular views of aquatic life. The notable bird species to spot out while on boat cruise include red throated bee-eaters in the Nyamusika cliff, kingfishers, ducks and others. You will also catch a glimpse at hippos, crocodiles and many land wildlife species that roam around the river banks. At the top of the Nile you will be amazed by powerful waterfall-Murchison falls as it plunges thunderously into small gorge of about 8 meters.
The best way to explore more about the park is through engaging in nature walks. In Murchison Falls National Park, you can walk around the park and discover most of the incredible landscapes and sceneries. There are many trails that have been set for this experience and you can explore more about the Budongo forest reserve which will reward you with lots of forest birds, chimpanzees and many other primates. Along the bakers trail, you will have a chance to explore the landmarks of Samuel and Florence baker during their time in Murchison falls.
While on safari to Murchison Falls National Park, never forget to visit the Boomu women's group for cultural experiences. You will also be in position to buy some of the craft products or spend your time with the Mubako.
In conclusion, Murchison Falls National Park is remarkably one of the most spectacular savanna grassland national parks in Uganda that you should consider a must to visit. A visit to this incredible destination rewards visitors with authentic African experiences.