African Jungle Adventures – East Africa's Leading Safari Company
Welcome to African Jungle Adventures, the leading Safari Company offering a wide range of jungle adventures in East Africa. We offer gorilla tours, wildlife safaris, cultural tours, bird watching in Uganda, Rwanda & the Democratic Republic of Congo. Discover our portfolio of new and inspiring tour programs within East Africa. Our safari company is owned and operated by professional wildlife biologists; we take you in comfort to the "True African Wilderness", far away from the crowds. We offer you unbeatable prices and unparalleled value. Book your Uganda safari today with us, and leave the rest to us to organize you the best holiday in Uganda and beyond.
Who We Are
We are African Jungle Adventures, a local tour company in Kampala Uganda.
We are the leading Uganda Safari Company offering budget to Luxury safaris. Plan with us and book gorilla a wide range of holiday packages including mountain gorilla tours, wildlife safaris, bird watching, white water rafting expeditions, photography safaris and other jungle adventures in East and Central Africa. We take you to the finest wildlife destinations of Uganda, Rwanda & DR Congo, deep into the misty jungles of Africa. Enjoy unrivaled game viewing in well preserved savanna parks and wild landscapes.
Top Uganda Safari Offers
Top Rwanda Safaris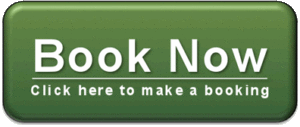 Top Uganda Safaris & Tours
We offer a Wide Range of Safaris in Uganda. On our safaris, you can experience so many amazing natural wonders:
Gorilla Safaris in Uganda or Rwanda: Visit the world's last remaining population of the mountain gorillas in Bwindi Impenetrable Forest, Mgahinga National Park, Virunga and Volcanoes National Parks on one of our gorilla safaris in Africa with African Jungle Adventures. No Uganda or Rwanda safari is complete without spending a day in the misty jungles of Bwindi National park or bambou forests of Volcanoes National Park Rwanda where you track gorillas in the wild.
Primates Watching Safaris: Uganda and Rwanda are gifted with about 13 primate species, so far the highest concentration in Africa. These include Chimpanzees, Golden Monkeys, Red-tailed, Galagos, Vervets, Mangabeys, Olive Baboons, Black and white colobus monkeys among others. Book one of our Uganda safaris for chimpanzee tracking and habituation experience.
Enjoy sightseeing in Uganda: Discover the beautiful rolling hills, deep valleys and winding roads in on traditional safaris through Ugandan parks. Visit the magnificent Murchison falls and the Source of the Nile in Jinja. Other adventure activities include White water rafting, bungee Jumping and Mountain climbing.
Birding in Uganda:Uganda is a birder's paradise and over half of all bird species in Africa can be found in Uganda, making it the richest African birding destination.
Game Viewing Safaris in Uganda:Enjoy game drives in Uganda's national parks and see incredible wildlife including the Big Five animals (Lion, Leopard, Buffalo, Elephant and Rhino). Game viewing is done in 4×4 Jeeps with pop-up roof for excellent game viewing and photographing, with excellent and knowledgeable tour guides. More wildlife is experienced on fantastic boat cruise such as Hippos, huge Nile crocodiles and water bird species.
Self Drive & Camping: We have a big fleet of 4×4 rental cars, offered with or without a driver at very affordable cost. For self drive rental, the car is offered with a GPS and a road map. Additionally, we offer a full camping gear from US$5 per day and it include a water proof tent, sleeping bags, mattresses, Camper chairs,  Table, Electric cooler box, Kitchen ware, Cutlery, crockery, Lamp, torch and braai grill.