Uganda Tours: Gorilla Tracking, Chimps & Other Wildlife Safaris in Uganda

Welcome to African Jungle Adventures, the leading Safari Company offering a wide range of jungle adventures in East Africa. We offer gorilla tours, wildlife safaris, cultural tours, bird watching in Uganda, Rwanda & the Democratic Republic of Congo. Discover our portfolio of new and inspiring tour programs within East Africa. Our Tour company is owned and operated by professional wildlife biologists; we take you in comfort to the "True African Wilderness", far away from the crowds. We offer you unbeatable prices and unparalleled value. Book your Uganda tour today with us, and leave the rest to us to organize you the best holiday in Uganda and beyond.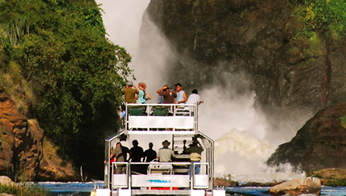 The 3 day Uganda safari to Murchison falls national park offers you a chance to see the Africa's Big 5 animals (Lion, Leopard, Elephants, Buffalo and Rhino), track chimpanzees, hike to top of the falls and fantastic boat cruise to the bottom of the falls.
Book Now
Explore the hidden treasures of Queen Elizabeth National park on the 3 day wildlife tour, with big game viewing, fantastic boat cruise on the Kazinga channel and Chimpanzee tracking in Kyambura gorge. This is one of Uganda's best tour destinations.
Book Now
Kibale National park is a home to 13 primate species, 350 birds and mammals such as forest elephants and buffaloes. The 3 day Chimpanzee tracking safari or Habituation experience also allows explore the nearby Bigodi swamps and crater lakes region.
Book Now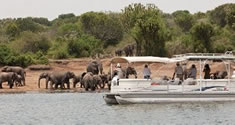 Explore Queen Elizabeth National Park - Kazinga channel boat cruise, Ishasha Tree climbing lions, Chimps in Kyambura gorge, mountain gorillas in Bwindi Forest. ITINERARY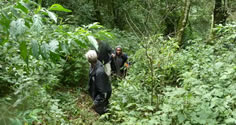 Discover Uganda on the 8 day gorilla tour holiday, taking you to all Uganda's finest tourism destinations such as Murchison Falls, Queen Elizabeth, Kibale Forest, Bwindi Forest &Lake Bunyonyi. ITINERARY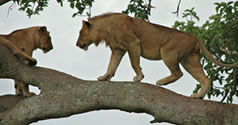 Best of Uganda safari (10 days/9 nights) enables you visit Uganda's untamed wildlife parks. Also visit local communities (cultural tours), forest walks and Ngamba island chimps sanctuary tour. ITINERARY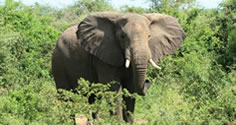 12 Day Uganda safari adventure to the finest wildlife destinations for the Big 5 animals along side other animals, primates, birds and gorillas. We end with Ngamba Island and Rafting in Jinja. ITINERARY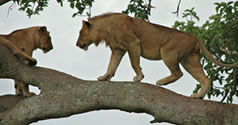 Explore Uganda on the 17 days (16 Night) safari adventure to all the National Parks in the country, enjoy Big Game Viewing, forest walks, culture and gorilla trekking experience in Africa. ITINERARY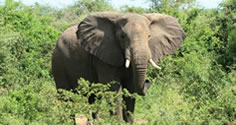 18 Day Uganda Rwanda safari adventure to the finest wildlife destinations for the Big 5 animals along side other animals, primates, birds and gorillas. We end with Ngamba Island and Rafting in Jinja. ITINERARY
Top Rwanda Tours
We offer tours in Rwanda, the land of a thousand hills. These range from gorilla tours in Volcanoes National Park, wildlife safaris in Akagera National Park, chimpanzee tracking and more.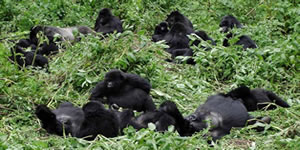 Experience Rwanda mountain gorillas in Volcanoes National Park on a 1 day trip, or 2 day gorilla trek with a visit to Gisozi genocide site in Kigali. ITINERARY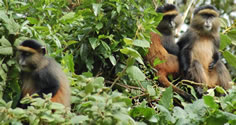 Enjoy Rwanda gorillas and golden monkeys or hike to Dian Fossey tombs on the 3 day gorilla safari package to Volcanoes gorilla Park, home of gorillas. ITINERARY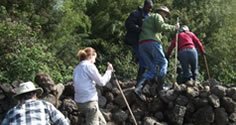 The 4 day Rwanda gorilla safari adventure takes you to Volcanoes National Park for 2 gorilla treks and golden monkeys, a life time adventure experience ITINERARY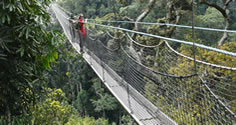 The day itinerary starts in Kigali to Nyiragongo volcano in Democratic Republic of Congo for Mountain climbing, then to Virunga National Park for gorilla watching experience!. ITINERARY
6 Day Chimps & Gorilla Watching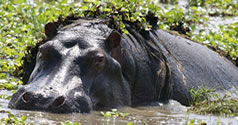 Explore Nyungwe National Park for Chimps and other primates tracking, tree-top canopy walk, continue to Volcanoes N.P for gorilla watching and golden monkeys. ITINERARY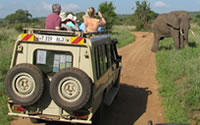 Explore all the 3 National Parks in Rwanda (Nyungwe forest, Akagera & Volcanoes N.P) and visit local people and genocide memorial sites in Rwanda. ITINERARY
Who We Are
We are African Jungle Adventures, a local tour company in Kampala Uganda. We are the leading Uganda Tour Company offering budget to Luxury safaris. Plan with us and book a wide range of holiday packages including mountain gorilla tours, wildlife safaris, bird watching, white water rafting expeditions, photography safaris and other jungle adventures in East and Central Africa. We take you to the finest wildlife destinations of Uganda, Rwanda & DR Congo, deep into the misty jungles of Africa. Enjoy unrivaled game viewing in well preserved savanna parks and wild landscapes.
Top Uganda Tours and Safaris
We offer a Wide Range of Safaris in Uganda. On our safaris, you can experience so many amazing natural wonders:
Gorilla Safaris in Uganda or Rwanda: Visit the world's last remaining population of the mountain gorillas in Bwindi Impenetrable Forest, Mgahinga National Park, Virunga and Volcanoes National Parks on one of our gorilla safaris in Africa.
Primates Watching Safaris: Uganda and Rwanda are gifted with about 13 primate species, so far the highest concentration in Africa. These include Chimpanzees, Golden Monkeys, Red-tailed, Galagos, Vervets, Mangabeys, Olive Baboons, Black and white colobus monkeys among others. Book one of our Uganda safari packages for chimpanzee tracking and habituation experience in Kibale National Park, Kyambura Gorge, Karinzu Forest reserve, Budongo Forest and Semulik National Park.
Enjoy sightseeing in Uganda: Discover the beautiful rolling hills, deep valleys and winding roads in on traditional safaris through Ugandan parks. Visit the magnificent Murchison falls and the Source of the Nile in Jinja. Other adventure activities include White water rafting, bungee Jumping and Mountain climbing.
Birding in Uganda:Uganda is a birder's paradise and over half of all bird species in Africa can be found in Uganda, making it the richest African birding destination.
Game Viewing Safaris in Uganda:Enjoy game drives in Uganda's national parks and see incredible wildlife including the Big Five animals (Lion, Leopard, Buffalo, Elephant and Rhino). Game viewing is done in 4x4 Jeeps with pop-up roof for excellent game viewing and photographing, with excellent and knowledgeable tour guides. More wildlife is experienced on fantastic boat cruise such as Hippos, huge Nile crocodiles and water bird species.
Balloon Safaris; Spice up for Uganda safari with Hot Air balloon experience in Murchison Falls National Park.
Self Drive & Camping: We have a big fleet of 4x4 rental cars, offered with or without a driver at very affordable cost. For self drive rental, the car is offered with a GPS and a road map. Additionally, we offer a full camping gear from US$5 per day and it include a water proof tent, sleeping bags, mattresses, Camper chairs,  Table, Electric cooler box, Kitchen ware, Cutlery, crockery, Lamp, torch and braai grill.
Walking Safaris in Uganda: Join our escorted walking safaris in different tourist destinations such as Bwindi National Park (Buhoma to Nkuringo / Rushaga), community tours, forest walks, Nature safari walks in Kidepo and Ishasha and Kampala walking tours among others.